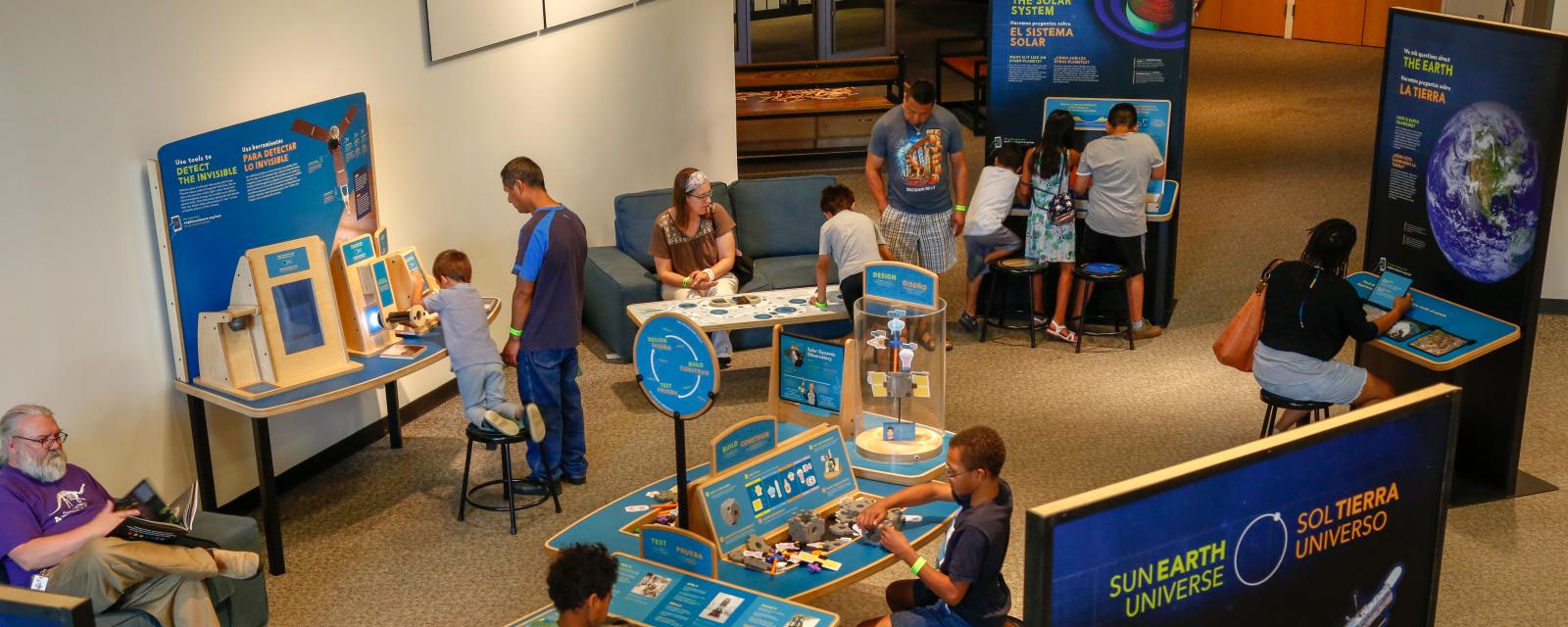 Sun, Earth, Universe Exhibition
The Sun, Earth, Universe exhibition is an engaging and interactive museum exhibition about Earth and space science for family audiences.
Sun, Earth, Universe exhibition
The Sun, Earth, Universe exhibition is intended for long-term display in museums across the United States, where it will engage millions of people. Fifty-two (52) copies of the exhibition will be fabricated; all copies will be identical and distributed to eligible NISE Network partners through a competitive application process. 
The exhibition complements the Explore Science: Earth & Space toolkits and other NISE Network educational experiences. The exhibition serves as a platform for scientists and museum staff and volunteers to engage visitors with additional facilitated educational programming and hands-on experiences. The NISE Network intends the exhibition to reach a wide geographic distribution within the United States to engage visitors in Earth and space science.
Summary Information