OCTOBER 2022     
---
NETWORK NEWS
National Chemistry Week
Get those "Fabulous Fibers" ready, because National Chemistry Week (NCW) is right around the corner! This year's event is October 16-22 with the theme Fabulous Fibers: The Chemistry of Fabrics. Check out these NISE Network resources as well as much more from our friends at the American Chemical Society.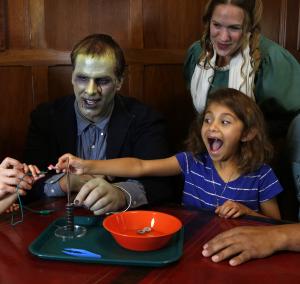 Halloween Spooky Science 
If you are looking for spooky hands-on STEM activities for creating Halloween spooky science events check out our Halloween resources. 
If you are looking for activities to connect to science fiction, Star Wars, Star Trek, and Superheros related activities, check out our science fiction collection of resources.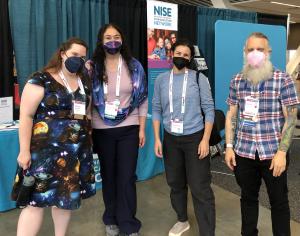 ASTC Conference
It was wonderful to see so many partners and meet new people at the ASTC Conference in Pittsburgh. We have a selection of project session slides, posters, and handouts from the conference available at nisenet.org/ASTC2022
 
---
UPCOMING EVENTS
Online Workshops
The NISE Network hosts free online workshops as professional development opportunities for our partners to share with and learn from each other. Online workshops take place on select Tuesdays at 2pm-3pm Eastern. View upcoming online workshops at nisenet.org/events
• Tuesday, October 25, 2022, 2-3pm Eastern
Kick-Start Your Planning for 2023 and 2024 Solar Eclipse Events
The 2023 Annular Solar Eclipse (October 14, 2023) and the 2024 Total Solar Eclipse (April 8, 2024) are right around the corner! During both events, all of North America will have at least a partial solar eclipse. Join this online workshop to learn more about the science of solar eclipses and the many resources available to engage your audiences in these exciting celebrations.
Learn more and register
---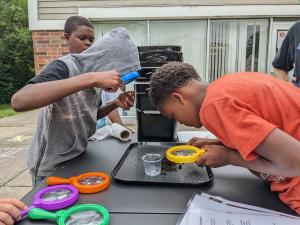 PARTNER HIGHLIGHTS
Imagination Station in Toledo "Crushes" Sustainability Goals with New Recycling and Waste Reduction Initiative
Imagination Station in Toledo, Ohio has been part of the NISE Network since 2014. NISE Network's abundant resources, kits, and activities have allowed us to expand the experiences offered to our guests and local students. Participation in the Sustainability Fellowship in 2021 proved to be an even stronger catalyst for change in our institution, inspiring an institution-wide sustainability initiative and leading to a 2022 Ohio EPA Recycling and Litter Prevention Grant to support this initiative. 
Read more
---
FEATURED ON THE WEBSITE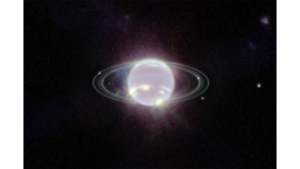 Webb Space Telescope 
images continue to wow! Webb's Near-Infrared Camera (NIRCam) image of Neptune brings the planet's rings into focus for the first time in decades.
Recorded NISE Network online workshops
View the recordings and resources from past NISE Net online workshops:
Explore Science: Let's Do Chemistry Kit & Celebrate National Chemistry Week (recorded 9/11/2018)


View the recording

Be Prepared: Safety Tips and Reminders for Museums Running Public Events, Including National Chemistry Week and Earth and Space Events (recorded 6/12/2018)


View the recording

Learn More About the Frankenstein200 Project and Free Digital Resources (recorded 12/5/2017)


View the recording
Looking for an easy way to discover resources on the nisenet.org website?
Check out our "Browse by Themes and Topics," featuring curated collections of hands-on activities and resources by themes and STEM topics: nisenet.org/browse-topic
---
COMMUNITY RESOURCES AND ANNOUNCEMENTS
Co-Creation Conversations Opportunity
Opportunity for co-creation stipends to support community-driven discussions offered by Museum of Science in Boston; stipends will be $8,000 plus travel support; applications due November 1, 2022
Learn more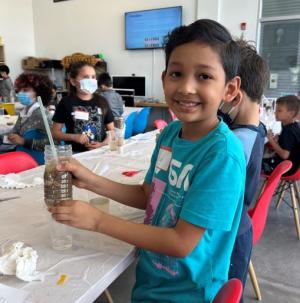 NASA Funding Opportunity
NASA Teams Engaging Affiliated Museums and Informal Institutions (TEAM II) is now accepting proposals for the new Community Anchor Awards for TEAM II (ANCHR), designed to support institutions in strengthening themselves as a local NASA STEM informal education community resource. Proposals due October 18, 2022. Learn more 
NASA International Space Station Downlinks
In-Flight Education Downlinks are opportunities to interact with astronauts aboard the International Space Station through twenty-minute live Q&A sessions. Applications due November 9, 2022. 
Learn more 
Eclipse Ambassador Applications Open 
If you know an undergraduate student or amateur astronomer who would like to share their passion for space science and solar eclipses with your community, the application to become a NASA Partner Eclipse Ambassador is now open!
eclipseambassadors.org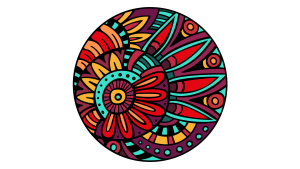 Cambio Professional Development Program: Apply by November 1 
Cambio is a yearlong program designed to help museum teams shift their practice to create STEM experiences that are culturally relevant, responsive, and sustaining to Latinx audiences. The program begins in March 2023. Apply by November 1.
Learn more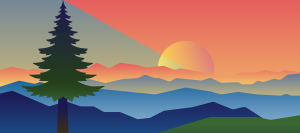 NASA GLOBE Trees Challenge 2022: Trees in a Changing Climate
Trees cool and moisten our air and fill it with oxygen and can help balance our carbon budget. Tracking how trees are changing over time – both in height and in the number of trees that make up an area – is a good indicator of an ecosystem's health in a changing climate. Scientists especially need data from multiple trees in areas that contain many trees.
Learn more 
COVID-19 Coronavirus and Vaccine Resources 
NISE Network continues to compile resources as the situation continues to evolve:
---
---
SCIENCE IN THE NEWS
---
EXTREME WEATHER AND ENVIRONMENTAL JUSTICE NEWS
A new study found that extreme heat disproportionately impacts communities that were redlined in Greater Boston. This citizen science effort, led by the Mystic River Watershed Association and the Museum of Science, took the work of more than 80 volunteers who traveled across the region during an August heat wave last year to collect temperature and air quality data.
Read more
NISE Network resources: 

• Climate Resiliency forms including extreme heat
---
BIOLOGY NEWS
The Nobel Prize in Physiology or Medicine was awarded to Svante Pääbo for sequencing the genome of the Neanderthal, an extinct relative of present-day humans. 2022. By revealing genetic differences that distinguish all living humans from extinct hominins, his discoveries provide the basis for exploring what makes us uniquely human.
Read more
NISE Network resources: 
• Building with Biology activities
• Health and Medicine resources
---
SPOOKY SCIENCE NEWS
Learn about some fascinating real life creatures including zombie ants, zombie worms, and parasitoid wasps. 
Read more
NISE Network resources: 
---
PHYSICS NEWS
The Nobel Prize in Physics 2022 has been awarded for quantum research that demonstrated that entanglement is real and that the theory of quantum mechanics is correct. What happens to one particle in an entangled pair determines what happens to the other, even if they are really too far apart to affect each other. 
Read more
NISE Network resources: 
---
SPACE NEWS 
NASA's DART (Double Asteroid Redirection Test) mission succeeded at impacting an asteroid to adjust its speed and path. The mission also captured some amazing images. 
Read more
NISE Network resources: 
• Asteroids, Comets, Meteors, and Meteorites
---
NANO NEWS
Using electron microscopy scientists reveal that the purple stains on Alhambra ceilings is caused by the formation of gold nanospheres which at such a small scale appear purplish or blue color. 
Read more
NISE Network resources: 
• Exploring Materials - Nano Gold
• Exploring Materials - Stained-Glass Windows
---
CHEMISTRY NEWS
The American Chemical Society (ACS) invites one and all to celebrate chemistry's biggest "holiday," National Chemistry Week Oct. 16 to Oct. 22. National Chemistry Week builds awareness of the positive impacts of chemistry at the local, national and global levels.
Read more
NISE Network resources: 
• National Chemistry Week resources
• Explore Science: Let's do Chemistry kit
---
---
STEM THROUGHOUT THE YEAR
Discover activity ideas for incorporating current science, engineering, and technology content into events, special programming, holidays, and seasonal activities by visiting: nisenet.org/seasons
OCTOBER
NOVEMBER
National STEM - STEAM Day (November 8)

World Radiography Day (November 8) 

The date marks the anniversary of the discovery of X-Rays by Wilhelm Roentgen in 1895

Thanksgiving (November 24)

Turkey breast feathers are iridescent due to nano-sized structures within the feathers

"Black Friday" Shopping Day - (Friday after Thanksgiving)

Black Hole Friday (last Friday in November)
---
---
NATIONAL MEETINGS AND CONFERENCES​​​
ASTC Virtual November 1 and 3, 2022
Learn more

Association of Children's Museums InterActivity, April 26-28, 2023, New Orleans, LA 
Learn more

ASTC Conference, October 7-10 2023, Charlotte 

CAISE InformalScience.org conference calendar
Learn more

National Science Teaching Association (NSTA) Conferences