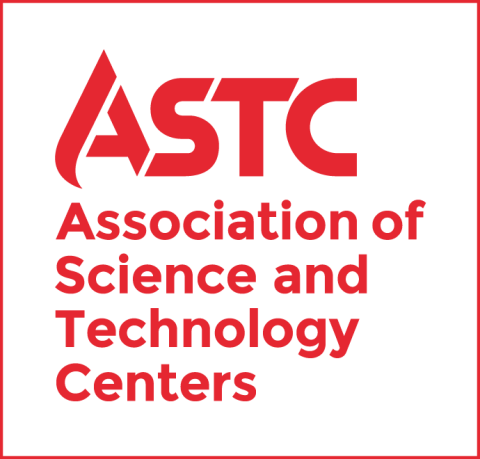 Date
Charlotte, North Carolina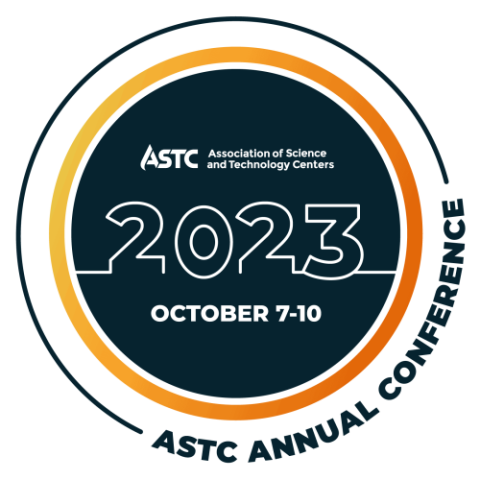 ASTC Conference 2023
October 7–10, 2023
Charlotte, North Carolinaz
Hosted by Discovery Place
https://www.astc.org/astc-2023/
Happy Hour - Professional Networking
Friday, October 6th, 7:30pm - (ASTC Meet-Ups time slot)
Optimist Hall food court
1115 N. Brevard Street, Charlotte, NC 28206 
located between E 15th and E 16th Streets
Google Map: https://goo.gl/maps/oRaifDPRcxJCw8gx7 
There's space reserved just for the ASTC conference, and you can explore the many dining and drinking options.
Open to all conference registrants. Food and drink will be available for purchase.
Lynx Light Rail Directions:
To get to Optimist Hall, take the BLUE line Lynx light rail from the 3rd Street/Convention Center station four stops north to the Parkwood station. Turn right when exiting the station, and walk about 6 minutes along Parkwood Avenue. 
Learn more about riding Lynx light rail: https://www.charlottenc.gov/CATS/Rail
Walking Directions: 
Please note it is a 30+ minute (1.5 mile) walk from the Charlotte Convention Center
---
Booth and Exhibit Hall
Saturday, October 7, 2023, 11:00 a.m. – 4:30 p.m.
Sunday, October 8, 2023, 9:00 a.m. – 5:00 p.m.
Booth #801
The NISE Network will have a booth in the exhibit hall featuring public engagement activities and resources including information about upcoming projects opportunities. We are looking forward to seeing people in person!
A quick summary of NISE Network projects and opportunities (revised 9-26-23) is available for download.
---
Concurrent Sessions & Posters
Saturday, October 7, 2023,  1:15 PM – 2:15 PM US EST
Choose Your Own Eclipse Adventure!
Location: Charlotte Convention Center, E221A
Eclipses occur when one object in space passes through the shadow of another object in space. During a solar eclipse, the Moon passes between the Sun and Earth, blocking all or part of the Sun for the viewer. The annular solar eclipse on October 14, 2023 and the total solar eclipse on April 8, 2024 across the Americas will provide opportunities to engage hundreds of millions of people across the country. This session invites STEM educators, community-based organizations, science centers, libraries and more to share their experiences and plans. By the end of the session, participants will learn more about the upcoming solar eclipses, STEM resources available, and programming tips. As part of this interactive "choose your own adventure" session, attendees will be invited to share their own experiences and plans for hosting solar eclipse events and engaging the public in these experiences.

Session Leader: Carolyn Ng – NASA Goddard Space Flight Center
Presenter: Catherine McCarthy – NISE Network
Presenter: Anne Holland – Space Science Institute
Presenter: James Harold – Space Science Institute
Presenter: Laura Peticolas – Sonoma State University
Presenter: Dennis Schatz, National Science Teaching Association
Presenter: Darrell Porcello, Children's Creativity Museum
Saturday, October 7, 2023,  1:15 PM – 2:15 PM US EST
Community Science Through Civic Engagement: Lessons Learned from the Field
Location: Charlotte Convention Center, E219BC
As trusted institutions and inclusive spaces, science centers are uniquely positioned to
mobilize community science to address priorities of local communities while advancing their missions.
We will discuss how ASTC members can actively participate in civic engagement and policymaking within
their communities, including best practices for collaborating with external partners.

Session Leader: Laura Bartock, Association of Science and Technology Centers
Presenter: Max Cawley, Museum of Life and Science
Presenter: Megan Roselli, Da Vinci Science Center
Presenter: Ortal Ullman, Union of Concerned Scientists
Sunday, October 8, 2023,  2:15 PM – 3:15 PM US EST
Relationships, Relevance, and Reciprocity: Shifting Our Institutional Perspectives Using a Connected Learning Ecosystems Framework
Location: Charlotte Convention Center, E217
The concept of learning ecosystems provides a useful lens to examine youth learning and the integrated community supporting and broadening their pathways and opportunities. This interactive session refocuses attention on mutual responsibility across an ecosystem. Participants will encounter tools and strategies to take back to their local teams.

Session Leader: Sarah VanDenbergh – Gulf of Maine Research Institute
Presenter: Alexandra Jackson – Sciencenter
Presenter: Kerri McAllister – Shelburne Farms
Presenter: Nina Ridhibhinyo – ECHO, Leahy Center for Lake Champlain
Presenter: Rae Ostman – Arizona State University - Center for Innovation in Informal STEM Learning
 

Sunday, October 8, 2023, 3:30 PM – 5:00 PM US EST 
Existing vs. Re-Imagined Exhibits: What Works in Virtual Stem Programming
Location: Hall C (POSTER)F

Session Leader: Kenneth Monjero – Science Centre Kenya

Presenter: Heather Farnworth – Ontario Science Centre

Presenter: Alexandra Jackson – Sciencenter

Presenter: Vesa Lepisto – Heureka, the Finnish Science Centre

Presenter: Bobby Cerini – Questacon, Australia's National Science and Technology Centre
Monday, October 9, 2023, 11:15 AM – 12:15 PM US EST
Keeping Voices in the Room: Gathering Values in Codesign for Equitable STEM Experiences
Location: Charlotte Convention Center, E216
Designing for inclusion and equity from ideation to production should engage powerful participatory design methods to ensure gathering of community voices and values. Hear how the Making Waves with Radio project adapted value sensitive design and equity-centered research-practice partnerships to create innovative, joyful, and STEM-rich learning activities and educator guides.

Session Leader: Sherry Hsi – BSCS Science Learning
Presenter: David Knudsen – Museum of Life and Science
Presenter: Diego Rojas – BSCS Science Learning
Presenter: Heather Segale – UC Davis Tahoe Environmental Research Center
Presenter: Steve Scholle – Museum of Life and Science
Monday, October 9, 2023, 11:15 AM – 12:15 PM US EST
Positioning Young People as STEM Change-Makers for the Future
Location: Charlotte Convention Center, E212
Presenters will share work supporting learners' STEM identity, futures thinking skills, and building confidence through exhibitions, media, and programs. With an approach that emphasizes empathy and experience, rather than didactic content, museums can create relevant and optimistic opportunities for young people to explore the future and their role in creating it.

Session Leader: Meredith Doby – The DoSeum
Presenter: Dana Hemes – New York Hall of Science
Presenter: Katie Todd – Children's Museum of Pittsburgh
Presenter: Rae Ostman – Arizona State University - Center for Innovation in Informal STEM Learning
 

Monday, October 9, 2023, 2:00 PM – 3:00 PM US EST
Relationships, Partnerships, and Asset Thinking: Learning from STEM Learning Ecosystems
Location: Charlotte Convention Center, E217
Join us for a discussion about STEM learning ecosystems in rural communities. We will share findings examining practices used by four exemplar projects from across the country. In breakouts, ecosystem team members will facilitate discussions about applying those findings to real place-based challenges that can be swiftly applied to practice.

Session Leader: Allison Anderson – Museum of Science
Presenter: Elena Sparrow
Presenter: Kal Mannis – Arizona Science Center
Presenter: Leigh Peake – Gulf of Maine Research Institute
Presenter: Matthew Cass – Southwestern Community College
Monday, October 9, 2023, 3:30 PM – 4:30 PM US EST
Better Together: Community Collaboration to Enable Access to NASA-Themed Projects
Location: Charlotte Convention Center, E220CD
Organizations currently participating in the NASA TEAM II program will give overviews of their projects and the role of community involvement, focusing on key topics: building cultural and contextual relevance, developing alongside the community, co-creation, and respecting local knowledge. Presenters will then lead small group discussions.

Session Leader: Emily Duguid – Orlando Science Center
Presenter: Max Cawley – Museum of Life and Science
Presenter: Heather Kleiner – Sci-Port Discovery Center
Presenter: Jon Doctorick – Carnegie Science Center
Presenter: Angeline Judex – Long Island Explorium
---