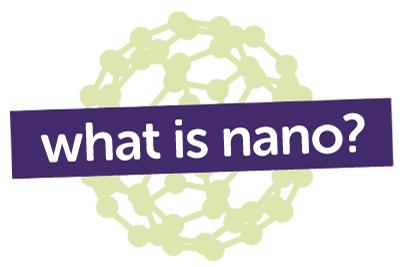 Audio Description / Audioguía English Español 
Nano exhibition / Exhibición Nano English Español
What is Nano? / ¿Qué es Nano? English Español 
---
Nano is an interactive exhibition that engages family audiences in nanoscale science, engineering, and technology. Hands-on exhibits present the basics of nanoscience and engineering, introduce some real world applications, and explore the societal and ethical implications of this new technology.
---
for visitors who are blind or have low vision
English audio description      Español Audioguía
---
About the exhibition
Nano was created by the Nanoscale Informal Science Education Network (NISE Network) with support from the National Science Foundation. The Nano exhibition is intended for long-term display in museums across the United States, where it will engage millions of people. Up to fifty copies of Nano will be fabricated; all copies will be identical and distributed to museum partners free of charge. The exhibition complements NanoDays events and other NISE Network educational experiences.
This project was supported by the National Science Foundation under Award Nos. ESI-0532536 and 0940143. Any opinions, findings, and conclusions or recommendations expressed in this exhibition are those of the authors and do not necessarily reflect the views of the Foundation.
---
Exhibition Components
What happens when things get smaller? 

Small, Smaller, Nano: visitors explore progressively smaller magnetic materials — magnetite sand, iron powder, and ferrofluid.

What's new about nano?

Build a Giant Carbon Nanotube: visitors work together to build a giant model of a carbon nanotube.

Where can you find nano?
I Spy Nano: visitors try a series of interactive challenges, then search a complex image for examples of real nano products and phenomena
What does nano mean for us?
Balance our Nano Future: visitors balance blocks on a tippy table, which represents the challenge of working together to build a stable nano future.
Seating and Reading Area
 Reading Area: visitors sit comfortably while learning more from books and reading boards.
Static vs. Gravity: visitors spin disks containing small and large plastic beads, comparing the relative effects of static electricity and gravity on different size beads.
More information for museums about the Nano exhibition
---
The following is a list of each venue that has reported hosting Nano as of 2014. Please be sure to check with the museum for display dates before you visit.
Museums are listed alphabetically by state.