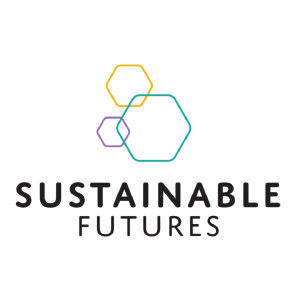 Sustainability Fellowships 2021-2022
NISE Network's Sustainable Futures initiative supports museums and similar cultural organizations in their efforts to integrate sustainability into all aspects of their institution, including decision-making, operations, programs, and community partnerships. The program uses a broad definition of sustainability, which aligns with the UN global goals.
Through the Sustainability Fellowship program, staff at around 180 museums participated in a series of online workshops to develop a sustainability-related project at their organization while developing relationships with a broader community of practice.
Sustainability in Science and Technology Museums Fellowship Program (3 minute video)
https://vimeo.com/431532046
---
Participating institutions and projects
Participants: https://www.nisenet.org/sustainability-fellowships-and-regional-workshops
Projects:
Projects included public programs, educational programs, events, installations, or exhibits; partnerships with other community organizations related to sustainability initiatives; professional development for museum staff and volunteers; behind-the-scenes efforts to make museum operations and facilities more sustainable; and/or planning to create a foundation for future sustainability efforts. Program participants implemented a range of projects, which varied according to their institution's priorities, capacity, and degree of previous experience with sustainability. Here are some examples:
A children's museum created a pollinator garden outside their building and museum visitors collected data at the garden to contribute to a citizen science project;
A marine research lab created distance learning programs that highlighted sustainability goals and efforts;
A science and technology museum incorporated sustainability ideas and principles into an upcoming special exhibition;
A natural history museum provided staff professional development so that different departments could contribute to a museum-wide sustainability initiative;
A nature center partnered with other organizations to advance climate action in their region;
A children's museum created educational materials and developed community partnerships to encourage use of a nearby nature trail;
A zoo looked at how they handle recycling and reuse of materials behind the scenes and found low-cost ways to improve the process; and
A science museum examined how they create new exhibits and retire old ones and developed guidelines to make their exhibit life cycle more sustainable.
Watch the recorded online workshops from January 12, 2021 (Part 1) and February 9, 2021 (Part 2) to learn about the Sustainability Fellowship program and participants' projects.
---
Program activities and requirements
Program requirements include completing the following activities:
Intensive online workshop, which was organized into eight 90-minute sessions over the course of approximately one month. During the workshop sessions, fellows got to know the others in their cohort, learned about sustainability, shared best practices, and developed project ideas to implement at their museums;
Community of practice, which will include asynchronous posting on an online collaboration platform and five 90-minute follow-up sessions held each month after the workshop;
Sustainability project, which they developed at their museums to align with their organization's mission and priorities, as well as previous experience with sustainability;
Online report, which described their project and share their experience with the fellowship; and
Online evaluation survey (optional), which assisted the project team in understanding the program impacts.
In addition to the benefits of the workshop and community of practice, participants:
Received $1,500 in participant support, payable to your institution, for use to cover eligible expenses such as staff time, program materials, or other expenses. Costs must be consistent with policies for both federal and non-federal activities (for example, the purchase of alcoholic beverages is not permitted).
In some cases, were invited to participate in an optional research project associated with the program.
---
Applications and eligibility
Applications
Applications are now closed. Applications were due March 15, 2021.
Eligibility
The Sustainability Fellowship program was open to museum professionals employed by an eligible organization located in the United States of America:
Museums and similar organizations, including: science museums, science centers, children's museums, youth museums, natural history museums, world cultures museums, planetariums, zoos, aquariums, arboretums, botanic gardens, history museums, historic sites, art museums, and nature centers; and
Located in the United States of America, in any of the 50 states, the District of Columbia, the Commonwealth of Puerto Rico, Guam, American Samoa, the Virgin Islands, the Commonwealth of the Northern Mariana Islands, the Republic of the Marshall Islands, the Federated States of Micronesia, or the Republic of Palau.
Resources
We have many free digital tools and resources that were created for this initiative:
---
Timeline
The fellowship program was be organized into three cohorts (A, B, and C) in 2019-2020 and three cohorts (D, E, and F) in 2021-2022. Each cohort included 30 participating organizations. 
Cohorts A, B, and C: 2019-2020
Cohorts D, E, and F: 2021-2022
---
About the project
---
Acknowledgements
The 2021-2022 Sustainability Fellowship program is made possible in part by the Institute of Museum and Library Services, Grant Number MG-245910-OMS-20.
The 2019-2020 Sustainability Fellowship program was established through support from the Rob and Melani Walton Foundation as part of Arizona State University's Rob and Melani Walton Sustainability in Science and Technology Museums initiative.