MAY 2023     
---
NETWORK NEWS
---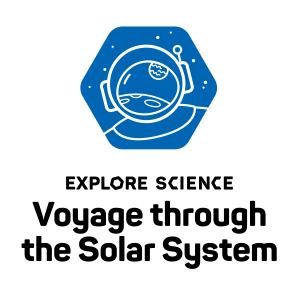 Apply for Voyage through the Solar System kit by May 15, 2023 
The NISE Network is pleased to offer 350 free physical Explore Science: Voyage through the Solar System activity kits to eligible institutions in the United States. This new kit focuses on NASA's ongoing efforts to send future astronauts to the Moon, Mars, and beyond. Applications are due by May 15, 2023. This physical kit will include all the materials for three hands-on STEM activities designed to complement the NISE Network Explore Science: Earth & Space toolkits. Read the overview to learn more about the eligibility requirements and application instructions.
Learn more
---
UPCOMING EVENTS
Online Workshops
The NISE Network hosts free online workshops as professional development opportunities for our partners to share with and learn from each other. Online workshops take place on select Tuesdays at 2pm-3pm Eastern. View upcoming online workshops at nisenet.org/events
• Tuesday, June 13, 2023
   2-3pm Eastern
Activating Outdoor Spaces - Pocket Parks, Pollinator Gardens, and More!
During this workshop, we will learn about successful strategies for using your outdoor space to engage meaningfully with audiences of all ages, while also integrating sustainability practices. Presenters will share their tips and experience around creating garden spaces, pocket parks, enhanced trails, revitalized outdoor areas by removing invasive species, and much more. Join us and discover new ways to utilize your outdoor spaces for more effective visitor engagement while also putting sustainability into practice at your museum.
Learn more and register 
---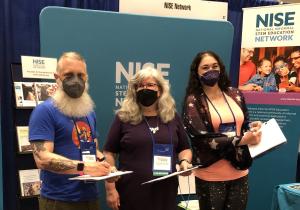 PARTNER HIGHLIGHTS
Association of Children's Museums
InterActivity Conference
It was wonderful to see so many NISE Network partners and meet new people at the Association of Children's Museums InterActivityconference in New Orleans. It was exciting for us to hear the many ways partners use NISE Network materials and their plans for the future. Our booth in the exhibit hall featured Making Waves with Radio and Changing Brains activities, and an updated flyer summarizing projects and opportunities.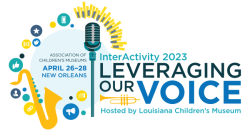 ---
FEATURED ON THE WEBSITE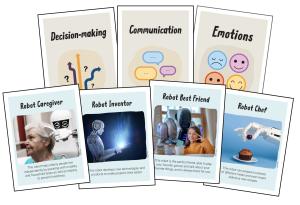 Changing Brain activities 
Try the NISE Network's new set of activities to inspire reflection and conversation about future neurotechnologies. All the new activities include training videos and easily sourced materials
Learn more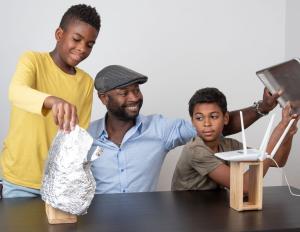 Making Waves with Radio activities 
Try the NISE Network's new set of activities to engage public audiences about radio technologies including Wi-Fi, cell phones, and satellites. Each activity includes a training video and materials in both English and Spanish. 
Learn more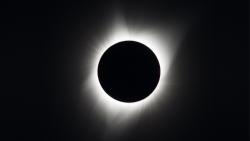 Solar eclipse resources
Two major solar eclipses are coming to North America on Saturday, October 14, 2023 and Monday, April 8, 2024. Even if you are not located on the path of totality, people throughout North America will be able to see a partial eclipse. New resources are available and we will be continuing to add more.
nisenet.org/solareclipse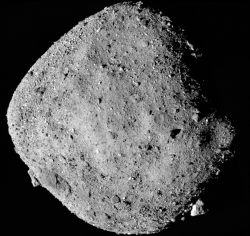 Asteroid resources
NASA's OSIRIX-REx mission will return to Earth with a sample collected from the asteroid Bennu on September 24, 2023.
nisenet.org/asteroids
Recorded NISE Network online workshops
View the recordings and resources from past NISE Net online workshops: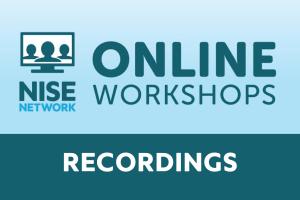 Looking for an easy way to discover resources on the nisenet.org website?
Check out our "Browse by Themes and Topics," featuring curated collections of hands-on activities and resources by themes and STEM topics: nisenet.org/browse-topic
---
COMMUNITY RESOURCES AND ANNOUNCEMENTS
Human Genome Editing online public forum
Join staff from the Museum of Science, Boston virtually on Thursdays, May 18th (5:30-7pm Eastern) and May 25th (5:30-7pm Eastern) for a workshop & materials showcase of Human Genome Editing: Framing our Biological Futures, a multi-part, discussion-based public forum. During this two-part series, learn about tools developed for the Preparing for Human Genome Editing Technologies project, consider how you might use them in your field, and share your ideas with formal and informal educators. Register here to attend. Participants will receive a $150 stipend ($50 for the first session + $100 for the second session). Please share this announcement with anyone who you think would be interested.
Culturally Inclusive Planetary Engagement Workshops
Informal educators are invited to apply to attend an in-person workshop focused on engaging Black and Latinx audiences in planetary science. Stipends up to $300 are available. Upcoming locations in 2023: New Orleans, LA; Mountain View, CA; Miami, Fl; New York NY; Boulder, CO; and Puerto Rico.
Learn more
NNOCCI Introductory Presentation: The Science of Communicating Climate Change
Monday, May 22, 2023 6:30pm Eastern 
Trying to communicate climate change, but people just don't seem to respond to your facts and science? As important as knowing the climate science, social science provides evidence-based practices that allow us to communicate climate science more effectively. 
Learn more
Gordon Research Conference on Visualization in Science and Education
Registration is now open for this interdisciplinary conference July 16-21, 2023 in Lewiston, Maine. Financial support for attendance to early career professionals who apply prior to June 5th and propose a poster presentation may be available.
Learn more
Interested in one of our exhibitions?
There's a waiting list for that!
If you are interested in hosting the Nano exhibition, or the Sun, Earth, Universe exhibition, please reach out to Christina Leavell, NISE Network Community Manager, to be added to a waiting list.
---
---
SCIENCE IN THE NEWS
---
SYNTHETIC BIOLOGY NEWS
The documentary Make People Better focuses on the long-standing debate of human genome editing. The film is about He Jiankui, a Chinese biophysicist who defied international scientific consensus to orchestrate the editing of human embryos using CRISPR, resulting in the live birth of three babies in China in 2018 and 2019. 
Learn more
NISE Network resources: 
• Building with Biology activities
• Should We Edit the Genome? forum
• Editing Our Evolution: Rewriting the Human Genome forum
---
SPACE NEWS
How Would You Defend the Planet From Asteroids? When NASA collaborated with social scientists to engage the public in two-way conversations about the agency's Asteroid Initiative, the outcome surprised everyone. Expert and Citizen Assessment of Science and Technology (ECAST) network coordinators reflect on the Asteroid Grand Challenge public engagement experience.
Learn more
NISE Network resources: 
• Forums
---
NEUROSCIENCE NEWS
Devices that allow computers to interface with the human brain are already here, and a wide range of additional brain-computer interface technologies are in development. A new book explores these neuroethics issues and the new technologies on the horizon.
Learn more
NISE Network resources: 
• Brain and Neuroscience resources
---
NANOTECHNOLOGY NEWS
Sweat contains biomarkers that help doctors make health diagnoses. Superhydrophobic wearable sensors can be used to monitor a person's perspiration rate and provide information about the skin, nervous system activity and underlying health conditions.
Read more
NISE Network resources: 
---
CLIMATE NEWS
In 2009, Yale Climate Change Communication identified six distinct climate opinion audiences within the American public – the Alarmed, Concerned, Cautious, Disengaged, Doubtful, and Dismissive – Global Warming's Six Americas. Since 2012, the Alarmed segment has more than doubled in size, growing from 12% of the U.S. population in 2012 to 26% in 2022. This research has shown that many Americans trust NASA, climate scientists, TV weathercasters, their doctors, and a range of other experts for information on global warming. 
Read more
NISE Network resources: 
• Exploring Earth: Rising Sea activity 
• Climate Resiliency forms including flooding
---
CHEMISTRY NEWS
Spurred by new regulations, the race is on for chemists to develop low-cost sensors for detecting per- and polyfluoroalkyl substances (PFAS) in drinking water. Researchers are working to improve the sensitivity of tests so they can detect PFAS at the low part-per-trillion limits proposed by the EPA
Read more
NISE Network resources: 
• What's in the Water activity
---
---
STEM THROUGHOUT THE YEAR
Discover activity ideas for incorporating current science, engineering, and technology content into events, special programming, holidays, and seasonal activities by visiting: nisenet.org/seasons
May
May the Fourth Be With You - Star Wars Day (May 4)

National Paper Airplane Day (May 26)
June
---
NATIONAL MEETINGS AND CONFERENCES​​​