---
MARCH 2023     
---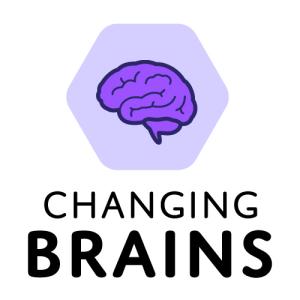 NETWORK NEWS
Looking for fun activities for Brain Awareness Week in March? 
Try the NISE Network's new set of activities to inspire reflection and conversation about future neurotechnologies.  Activities available for digital download include:
All the new activities include training videos and easily sourced materials. 
Find out more at the Tuesday, March 14th online workshop 2pm-3pm Eastern
Learn more and register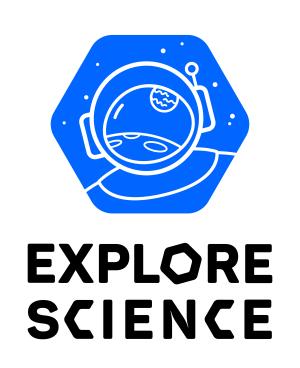 Apply for Voyage through the Solar System kit by May 15, 2023 
The NISE Network is pleased to offer 350 free physical Explore Science: Voyage through the Solar System activity kits to eligible institutions in the United States. This new kit focuses on NASA's ongoing efforts to send future astronauts to the Moon, Mars, and beyond. Applications are due by May 15, 2023. This physical kit will include all the materials for three hands-on STEM activities designed to complement the NISE Network Explore Science: Earth & Space toolkits. Read the overview to learn more about the eligibility requirements and application instructions.
Learn more
---
UPCOMING EVENTS
Online Workshops
The NISE Network hosts free online workshops as professional development opportunities for our partners to share with and learn from each other. Online workshops take place on select Tuesdays at 2pm-3pm Eastern. View upcoming online workshops at nisenet.org/events
• Tuesday, March 14, 2023
   2-3pm Eastern
Changing Brains - New Tools for Brain Awareness Week & Beyond 
Join us during international Brain Awareness Week to learn about the new public engagement resources available through the "Changing Brains" NISE Network project. Explore ways to engage with the societal and ethical issues inherent in neuroscience research and hear from colleagues who have led successful brain-related programs for Brain Awareness Week and beyond. 
Learn more and register 
• Tuesday, April 4, 2023
   2-3pm Eastern
Making Waves with Radio - New Ways to Engage Audiences with the Basics of Modern Communication & Navigation 
"Making Waves with Radio" is a current NSF project that is bringing together STEM professionals from informal education, academia, and industry to create museum activities, apps, and camp curriculum, to engage public audiences about radio technologies. In this workshop, we will showcase 5 new museum activities—developed by NISE Network partner museums and BSCS Science Learning—along with training videos and apps to help educators add this content to their public programming. 
Learn more and register
NanoDays (March 25-April 2, 2023)
Pull out those NanoDays kits and join the biggest event for the smallest science! NanoDays is an annual (last week of March) nationwide festival of educational programs about nanoscale science, engineering, and technology and their impact on society.
---
PARTNER HIGHLIGHTS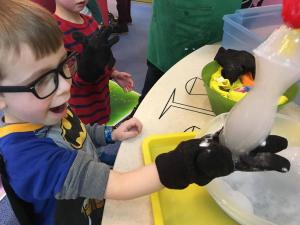 The Kansas Children's Discovery Center in Topeka Ignites a Love of Science in Children

The Kansas Children's Discovery Center, a children's museum in the capital city of Kansas, has had a longstanding partnership with the NISE Network that has helped ignite a love of science in children. Children's museums are educational laboratories where children's excitement to learn is expressed in high-energy wiggles, an insatiable need to not just watch, but try, and a torrent of tangential questions. For the team at our museum, the ability to rely upon a tried-and -trusted resource like NISE Network to engage our small scientists has been invaluable.
Read more
---
FEATURED ON THE WEBSITE
Recorded NISE Network online workshops
View the recordings and resources from past NISE Net online workshops:
Looking for an easy way to discover resources on the nisenet.org website?
Check out our "Browse by Themes and Topics," featuring curated collections of hands-on activities and resources by themes and STEM topics: nisenet.org/browse-topic
---
COMMUNITY RESOURCES AND ANNOUNCEMENTS
NOAA Planet Stewards funding applications open for up to $5,000 
NOAA Planet Stewards supports formal and informal educators in carrying out hands-on stewardship projects with elementary through college age students, as well as the general public. Focus areas include: marine debris, habitat conservation and restoration, carbon footprint reduction, and carbon sequestration. Applications are due June 4, 2023
Learn more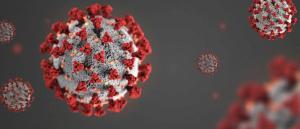 COVID Science Communication - Framing
A recent Frameworks Institute report focuses on how to have conversations about childhood vaccination. Takeaways you can use include: shifting the focus from the individual to the collective and shifting the focus from vaccines fighting disease to the immune system preparing itself. 
Learn more 
• COVID-19 museum resources
• Vaccine museum resources
Interested in one of our exhibitions?
There's a waiting list for that!
If you are interested in hosting the Nano exhibition, or the Sun, Earth, Universe exhibition, please reach out to Christina Leavell, NISE Network Community Manager, to be added to a waiting list.
---
---
SCIENCE IN THE NEWS
---
SCIENCE COMMUNICATION NEWS
Museums and other exhibit-based cultural organizations are trusted by more people than they were pre-pandemic. An impressive 73% of Americans (both visitors and non-visitors) agree that museums and other exhibit-based cultural organizations are trustworthy. In a divided nation, these numbers are particularly impressive.
Read more
NISE Network resources: 
• Professional learning for scientists
• Professional learning for educators
---
SYNTHETIC BIOLOGY NEWS
Experts are weighing medical advances in gene-editing with ethical dilemmas. Hundreds of scientists, doctors, bioethicists, patients, and others started gathering in London in early March for the Third International Summit on Human Genome Editing. The summit will debate and possibly issue recommendations about the thorny issues raised by powerful new gene-editing technologies. The last time the world's scientists gathered to debate the pros and cons of gene-editing, a researcher shocked his audience with a bombshell announcement that he had created the first gene-edited babies.
Read more
NISE Network resources: 
• Building with Biology activities
• Should We Edit the Genome? forum
• Editing Our Evolution: Rewriting the Human Genome forum
---
SPACE NEWS
Not all big balloons are Chinese spy balloons. Students all over the country use balloons for experiments and to test things they've built. Student teams from the Nationwide Eclipse Ballooning Project, for example, have big plans for doing research during next year's total solar eclipse. 
Read more
NISE Network resources: 
---
NANOTECHNOLOGY NEWS
At the federal Nano4EARTH challenge workshop, Dr. Cynthia Friend of The Kavli Foundation, gave a keynote address on the role that nanotechnology can play in addressing issues in energy, the environment and climate change mitigation. Nano4EARTH is a National Nanotechnology Challenge that aims to mobilize the nanotechnology community to help address global issues.
Watch the video
NISE Network resources: 
• Size, Scale, and Measurement resources
---
QUANTUM NEWS
Researchers have made a new type of quantum material whose atomic scaffolding, or lattice, has been dramatically warped. Created by an electronic tug-of-war between the material's atomic layers, this herringbone-like pattern could give rise to unique features.
Read more
NISE Network resources: 
---
CLIMATE NEWS
Using a skinny robot called Icefin, scientists got their first up-close look at what's eating away part of Antarctica's Thwaites ice shelf, nicknamed the Doomsday Glacier because of its massive melt and sea rise potential, and it's both good and bad news.
Read more
NISE Network resources: 
• Exploring Earth: Rising Sea activity 
• Climate Resiliency forms including flooding
---
CHEMISTRY NEWS
Researchers have developed a technique that uses liquid metal to create an elastic material that is impervious to both gases and liquids. Applications for the material include use as packaging for high-value technologies that require protection from gases, such as flexible batteries.
Read more
NISE Network resources: 
• Explore Science: Let's do Chemistry kit
---
STEM THROUGHOUT THE YEAR
Discover activity ideas for incorporating current science, engineering, and technology content into events, special programming, holidays, and seasonal activities by visiting: nisenet.org/seasons
MARCH
Severe Weather Awareness Week (March in many states):

National Learn about Butterflies Day (March 14)

Spring Equinox (March 20, 2023 in the Northern Hemisphere)

Solstices and equinoxes provide opportunities for planning quarterly programs related to the Earth, Sun, and Moon (astronomical seasons) or your local environment (meteorological seasons)
APRIL
---
---
NATIONAL MEETINGS AND CONFERENCES​​​