---
FEBRUARY 2022
---
NETWORK NEWS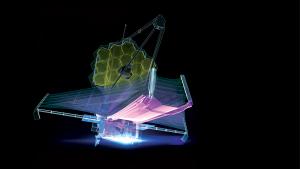 NEW OPPORTUNITY:
Host a Webb Space Telescope Community Event for First Images 2022
NASA and its partners invite community organizations to celebrate the first images from the James Webb Space Telescope. The Webb Space Telescope has reached its orbit point a million miles from Earth and in July 2022 it will send its first images back to Earth. Apply to be a community event host to bring Webb's discoveries to your community. The goal of this initiative is to create and nurture generations of science enthusiasts, including underserved audiences, through long-term, meaningful engagement with Webb's discoveries. First image Community Events can take place anytime between the day the images are released in July and October 2022. Events can be in-person, virtual or hybrid.
• Applications are due Friday, February 25, 2022.
• Read more about the initiative and apply to participate.
---
UPCOMING EVENTS
Online Workshops
The NISE Network hosts free online workshops as professional development opportunities for our partners to share with and learn from each other. Online workshops take place on Tuesdays at 2pm-3pm Eastern. View upcoming online workshops at nisenet.org/events 
February 15, 2022
Increasing Community Resilience to Extreme Weather and Environmental Hazards - The Citizen Science, Civics, and Resilient Communities Project Learn more and register
March 1, 2022
Working with STEM Experts - If Only There Was A Guide... Now There Is!
Learn more and register
April 5, 2022
Communicating Climate Change to Diverse Audiences
Learn more and register
May 3, 2022
Earth and Space Resource Roundup - an Overview of All the NISE Network has to Offer
Learn more and register
June 14, 2022
Reconnect and Re-engage with the NISE Network 2022 - An Overview of Projects and Time to Reconnect
Learn more and register
Association of Children's Museums Interactivity Conference
May 16-18, 2022, Saint Louis
Learn more about NISE Network activities at the conference 
---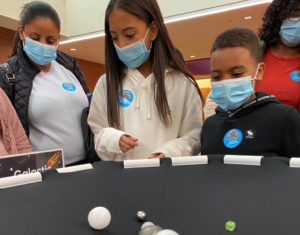 PARTNER HIGHLIGHTS
Visitors at Marbles Kids Museum in Raleigh, NC learn about the James Webb Space Telescope
On January 15th, 2022 Marbles Kids Museum in Raleigh, NC held an out-of-this-world space weekend event filled with activities exploring our universe and the James Webb Space Telescope that was recently launched on December 25th, 2021. Learn about their event and the James Webb Space Telescope. 
Read more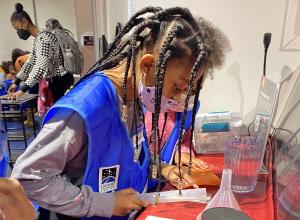 Space Themed Birthdays at miSci in Schenectady, NY with the Moon Adventure Game
At the Museum of Innovation and Science (miSci) in Schenectady, New York, birthday parties with a space exploration theme have been a hit. The space-themed birthday program includes free time to explore the museum, a thirty-minute activity, party room time, and a customized live sky show in the Suits-Bueche planetarium of the birthday person's night sky on the day they were born. Learn about how miSci incorporated the Moon Adventure Game into their birthday parties. 
Read more
---
FEATURED ON THE WEBSITE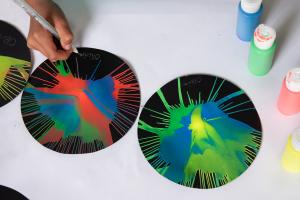 Looking for an easy way to browse the nisenet.org website?
Check out our "Browse by Themes and Topics," featuring curated collections of hands-on activities and resources by themes and STEM topics: nisenet.org/browse-topic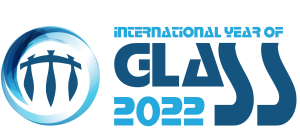 International Year of Glass 
The United Nations has declared 2022 the International Year of Glass. You can find glass activities and resources at: nisenet.org/glass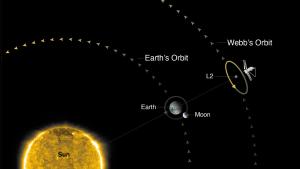 Webb Space Telescope resources
The James Webb Space Telescope arrived at its final destination, about 1 million miles (1.5 million kilometers) from Earth; the telescope will orbit around Lagrange point 2 (L2). You can find public engagement resources about the telescope here: nisenet.org/webb 
Applications are due February 25, 2022 for NASA first image community events held between July-October 2022.
---
COMMUNITY RESOURCES AND ANNOUNCEMENTS
NASA GLOBE Cloud Challenge 2022: Clouds in a Changing Climate, January 15 - February 15, 2022
Did you know that clouds can both warm and cool our planet? Keeping an eye on clouds helps NASA study our climate. The NASA GLOBE Program invites you to take part in the upcoming Cloud Challenge: "Clouds in a Changing Climate."
Congratulations to NASA TEAM II selected projects
NASA announced it has selected 21 projects from across the country for the NASA Teams Engaging Affiliated Museums and Informal Institutions (TEAM II) Community Anchor Awards. Learn more about the selected TEAM II Community Anchor projects.
NASA also announced the selection of three projects for the TEAM II standard award program. Learn more about the selected TEAM II projects.
 
COVID-19 Coronavirus and Vaccine Resources
NISE Network continues to compile resources as the situation with the COVID-19 coronavirus and vaccines continues to evolve:
---
STEM THROUGHOUT THE YEAR
Discover activity ideas for incorporating current science, engineering, and technology content into events, special programming, holidays, and seasonal activities by visiting: nisenet.org/seasons
FEBRUARY
MARCH
Women's History Month (March) & International Women's Day (March 8)
Severe Weather Awareness Week (March in many states, dates vary)
Severe weather may include flood, fire, lightning, hurricane, tornados, tsunami, earthquake, heat, and cold. 

World Wildlife Day (March 3)

Dr. Seuss Day (March 2) 

Groundwater Awareness Week (March 6-12, 2022)
Pi Day and International Day of Mathematics (March 14)

National Learn about Butterflies Day (March 14)

Brain Awareness Week (March 14-20, 2022)

National Ag Day (March 22, 2022)

Spring Equinox (March 20, 2022 in the Northern Hemisphere)




Solstices and equinoxes provide opportunities for planning quarterly programs related to the Earth, Sun, and Moon (astronomical seasons) or your local environment (meteorological seasons). 

World Water Day (March 22)
Earth Hour (March 26, 2022) 

NanoDays (March 26-April 3, 2022)
---
NATIONAL MEETINGS AND CONFERENCES
Association of Children's Museums, May 16-18, 2022, Saint Louis
---
SCIENCE IN THE NEWS
---
CLIMATE CHANGE NEWS
In the comet catastrophe movie "Don't Look Up," the real threat isn't in the sky. The monster in Adam McKay's apocalyptic film isn't the climate crisis, a comet collision, social media, or corporate titans. It's human nature and our big blind spot for bad news.
Read more
NISE Network resources: 
---
EARTH AND SPACE NEWS
Astronomers witness the explosive end of a dying star. For the first time, astronomers have imaged in real time the dramatic end to a red supergiant's life, watching the massive star's rapid self-destruction and final death throes before it collapsed into a Type II supernova.
Read more
NISE Network resources: 
• Exploring the Universe: Star Formation activity
• Exploring the Universe: Nebula Spin Art activity
• Astronomy resources
---
NANOTECHNOLOGY NEWS
A camera the size of a salt grain captures clear, full color images. This neural nano-optics system could be used for minimally invasive medical imaging procedures and to improve imaging for robots with size and weight constraints.
Read more
NISE Network resources: 
• Size and scale resources
---
SYNTHETIC BIOLOGY NEWS
First sickle cell patient treated with CRISPR gene-editing still thriving. Scientists edited the patient's bone marrow cells in their lab using the gene-editing technique known as CRISPR, and then infused billions of the modified cells back into her body.
Read more
NISE Network resources:
---
SUSTAINABILITY NEWS
Meet the international researchers who draw on both academic training and cultural experience to help Indigenous communities protect water, restore ecosystems, and sustain traditional resources.
Read more
NISE Network resources:
• Water public engagement resources
• "Indigenous Ways of Knowing" section page 39-41 of Working with STEM Experts Guide
---
NEUROSCIENCE NEWS
Plans to implant chips in human brains to treat neural disorders. 
Elon Musk's Neuralink has begun recruiting for a clinical trial director, bringing it one step closer to developing technology that could connect the human mind directly to devices.
Read more
NISE Network resources:
• Brain and neuroscience resources