DECEMBER 2022    
---
 NETWORK NEWS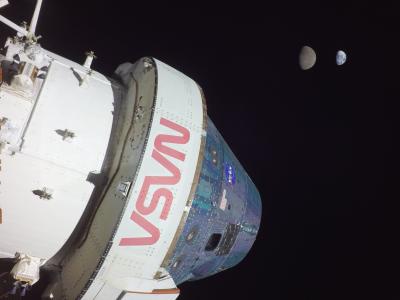 Grateful for Our Community
As we near the close of 2022, we wanted to say how thankful we are for all the members of the NISE Network community and for your efforts to engage your local communities in STEM topics. We appreciate the work you do, learning from you, and are looking forward to continuing to work together in the New Year.
 
---
UPCOMING EVENTS
Online Workshops
The NISE Network hosts free online workshops as professional development opportunities for our partners to share with and learn from each other. Online workshops take place on select Tuesdays at 2pm-3pm Eastern. View upcoming online workshops at nisenet.org/events
NISE Network Online Workshops begin again in January 2023! Learn more and register for these first conversations of 2023:
Tuesday, January 17, 2023
STEM Identity, STEM Career Interest, and Participation in Out-of-School Time Activities 
Learn about how children's and teenagers' participation in out-of-school time activities and hobbies can influence STEM identity and career interest as young adults. Research findings of a recent NSF-funded study include comparisons by gender as well as barriers to participation in out-of-school time activities. 
Learn more and register
 
Tuesday, February 14, 2023
Asteroids, Meteorites, NASA Missions & more! 
Join us as we learn about asteroids, meteorites, NASA missions to asteroids (i.e. Double Asteroid Redirection Test (DART), OSIRIS-REx), and more! NASA Johnson Space Center (JSC) experts will share background and resources, including Astromaterials 3D, that you can use to engage public audiences. 
Learn more and register
 
Tuesday, March 14, 2023
Changing Brains - New Tools for Brain Awareness Week & Beyond 
Join us during international Brain Awareness Week to learn about the new public engagement resources available through the "Changing Brains" NISE Network project. Explore ways to engage with the societal and ethical issues inherent in neuroscience research and hear from colleagues who have led successful brain-related programs for Brain Awareness Week and beyond. 
Learn more and register 
---
PARTNER HIGHLIGHTS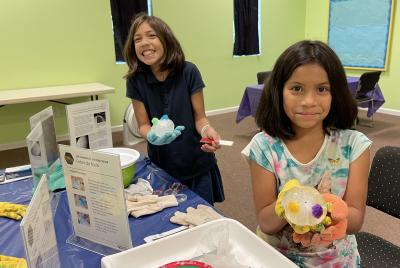 Museum of York County in Rock Hill, SC Makes New "Ice Age Carolinas: Exploring Our Pleistocene Past" Exhibit More Inclusive to Spanish-speaking Audiences
Recently, Carole Holmberg, the Planetarium Manager for the Museum of York County in Rock Hill, SC, shared some exciting new resources that they produced as part of their project from the NISE Network's Earth & Space Project-Based Professional Learning Community 2021-2022. The project was to create a Spanish-language audio tour for a new permanent exhibit Ice Age Carolinas: Exploring Our Pleistocene Past. 
Read more
Interview with Brad Herring
Brad Herring, former NISE Network regional hub leader was recently interviewed for Dr. Diane's Adventures in Learning Podcast. You can learn more about Brad's life, his work with the Museum of Life and Science and the NISE Network, and what he is up to now.
Read more or Listen to the podcast
---
FEATURED ON THE WEBSITE
Recorded NISE Network online workshops
View the recordings and resources from past NISE Net online workshops:
Looking for an easy way to discover resources on the nisenet.org website?
Check out our "Browse by Themes and Topics," featuring curated collections of hands-on activities and resources by themes and STEM topics: nisenet.org/browse-topic
---
COMMUNITY RESOURCES AND ANNOUNCEMENTS
CAISE is transitioning to the new Advancing Informal STEM Learning (AISL) Equity Resource Center - subscribe to stay in the know
The Center for Advancement of Informal Science Education (CAISE) is sunsetting and assisting with a transition to the new Advancing Informal STEM Learning (AISL) Equity Resource Center. If you participated with CAISE and wish to continue to participate in the AISL and larger informal STEM education community, you can subscribe to communications from the new center
Eclipse Ambassador Applications Open 
If you know an undergraduate student or amateur astronomer who would like to share their passion for space science and solar eclipses with your community, the application to become a NASA Partner Eclipse Ambassador is still open!
eclipseambassadors.org
COVID-19 Coronavirus and Vaccine Resources 
NISE Network continues to compile resources as the situation continues to evolve:
---
---
SCIENCE IN THE NEWS
---
TECHNOLOGY AND SOCIETY NEWS
Seventy-five years ago this month, Bell Labs invented the transistor ultimately transforming the technologies we use in modern life. The transistor acts as a tiny switch, open or closed (zero or one) - the essence of what would become the digital revolution. The now ubiquitous transistors replaced vacuum tubes and allowed for technological miniaturization and innovation. 
Read or listen more
NISE Network resources: 
• Size, Scale, and Measurement resources
---
CLIMATE CHANGE NEWS
New NASA sea level studies predict average sea level rise approaching the 1-foot mark for most coastlines of the contiguous U.S. by 2050 with the Gulf Coast and Southeast having the most change. Read more
NISE Network resources: 
• Exploring Earth: Rising Sea activity
• Climate Resiliency forms including flooding
---
NANO NEWS
Scientists have chemically modified silk proteins from months to create new nonstick surfaces that have a variety of applications. Silk is a natural fiber spun by moths and has been used for thousands of years to make durable and fine fabrics as well as for surgical sutures to close wounds. 
Read more
NISE Network resources: 
• Size, Scale, and Measurement resources
---
SCIENCE COMMUNICATION
Earlier this fall the 2022 Ig Nobel Prize Winners were announced and recognized studies on scorpion constipation, synchronized duckling swimming, and moose crash test dummies. These humorous honors are designed to make people laugh and then think. The prizes are intended to celebrate the unusual, honor the imaginative — and spur people's interest in science, medicine, and technology. 
Read more and
View the full list of 2022 winners 
 
NISE Network resources: 
• Professional learning for scientists
• Professional learning for educators
---
SPACE NEWS
In 2003, NASA sent two robots named Spirit and Opportunity to explore the surface of Mars. The solar-powered and semi-autonomous rovers were expected to have a lifespan of about 90 days. But as chronicled in Amazon's documentary movie Good Night Oppy, they continued sending back data and pictures for years.
Read more
NISE Network resources: 
---
CHEMISTRY NEWS
Scientists have discovered a way to create a material that can be produced similarly to plastic but is conductive more like metal. The scientists think that the material forms layers, like sheets in a lasagna. Even if the sheets rotate sideways, no longer forming a neat lasagna stack, electrons can still move horizontally or vertically—as long as the pieces touch. "It's almost like conductive Play-Doh—you can smush it into place and it conducts electricity," said one of the scientists.
Read more
NISE Network resources: 
• Explore Science: Let's do Chemistry kit
---
STEM THROUGHOUT THE YEAR
Discover activity ideas for incorporating current science, engineering, and technology content into events, special programming, holidays, and seasonal activities by visiting: nisenet.org/seasons
DECEMBER
Games Day (December 20)

Winter Solstice (December 21)

Solstices and equinoxes provide opportunities for planning quarterly programs related to the Earth, Sun, and Moon (astronomical seasons) or your local environment (meteorological seasons).
JANUARY
Predictions for the New Year (January 1) 

National Bird Day (January 5)

Some bird feathers (such as peacock feathers) are iridescent due to nano-sized structures within the feathers; for more about iridescence check out:

National Static Electricity Day (January 9)

Martin Luther King Day (January 16)
---
---
NATIONAL MEETINGS AND CONFERENCES​​​