AUGUST 2023     
---
NETWORK NEWS
---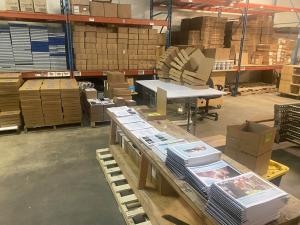 Voyage through the Solar System Kits Shipped to 350 NISE Network Partners 
We are thrilled to announce that all 350 copies of the Explore Science: Voyage through the Solar System physical kit have been shipped to museums and planetariums throughout the US! The kit includes hands-on activities and professional development materials to help staff and volunteers engage learners of different ages and backgrounds. In addition to the physical resources, we are thrilled to announce that the new DIY Solar System App is now available for iPhones and iPads through the App Store!
Learn more and see the list of resources included in the physical kit.
Learn more about the resources in the physical kit
Digital resources available for download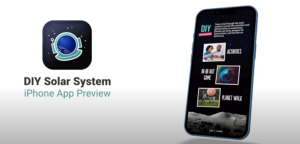 DIY Solar System app released!
The DIY Solar System app for iPhones and iPads makes it easy for families and educators to explore the solar system from anywhere, anytime! The app includes 11 science activities to learn about space travel, living in space, and the unique objects that make up the planetary system we call home. In these activities you can design a Moon base, grow your own space garden, or experience what it's like to control a rover on Mars—all with step-by-step instructions and using low-cost materials. After sizing up your spacesuit, set off on a planet walk in augmented reality by dropping a scale version of the solar system outside your home—or take a space selfie with your favorite planet. 
Learn more

Happy First Birthday to the Webb Space Telescope! 
It may not have been a conventional "trip around the sun," but on July 12, 2023, the Webb Space Telescope completed one year of providing us with awe inspiring imagery and new discoveries about our own Milky Way Galaxy and galaxies far beyond.

Learn more
Watch the recent online workshop recording
---
UPCOMING EVENTS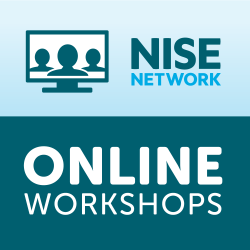 Online Workshops
The NISE Network hosts free online workshops as professional development opportunities for our partners to share with and learn from each other. Online workshops take place on select Tuesdays at 2pm-3pm Eastern. View upcoming online workshops at nisenet.org/events
Solar eclipse safe viewing, credit Emily Maletz for NISE Network
Tuesday, September 12, 2023
2-3pm Eastern
Solar Eclipse Event Planning for October 14, 2023 - A Review of the Newest Resources for Engaging the Public
The 2023 Annular Solar Eclipse (October 14, 2023) is almost here! All of North America will have at least a partial solar eclipse; audiences on the path of annularity (crossing Oregon, California, Nevada, Utah, New Mexico, and Texas) will see an incredible "ring of fire." Join us for this online workshop to learn about the many new resources available to engage your audiences in this exciting celebration. 
Learn more and register 
---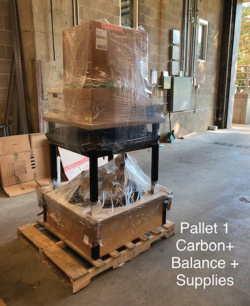 PARTNER HIGHLIGHTS
Partner Highlight: Great Repackaging Guide for the Nano Exhibition Courtesy of North Dakota's Gateway to Science, Bismarck, ND
Last year, Kim Eslinger and her team at North Dakota's Gateway to Science documented in detail the repackaging of their copy of the Nano exhibition to ship it cross-country to Montana Science Center. For this, they created a photographic guide that is a wonderful tool for anyone planning to travel their copies of Nano, the Sun, Earth, Universe exhibition, or any similarly modular piece. We are grateful to have this team sharing back the resource they created; download the guide and learn more about their efforts. 
Learn more
---
FEATURED ON THE WEBSITE
Meteorites and Asteroids
In addition to the annual Perseid meteor showers in August there much exciting asteroid news: NASA's OSIRIS-REx will return to Earth on September 24, 2023 with material from asteroid Bennu; the Psyche mission to a metal asteroid launch window opens in October 2023, and the Lucy spacecraft will encounter its first target November 1, 2023.
nisenet.org/asteroids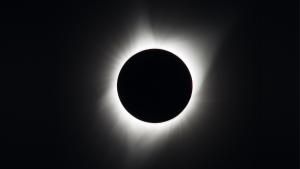 Solar eclipse resources
Two major solar eclipses are coming to North America on Saturday, October 14, 2023 and Monday, April 8, 2024. Even if you are not located on the path of totality, people throughout North America will be able to see a partial eclipse. New resources are available and more resources will be added to the website as they become available.
nisenet.org/solareclipse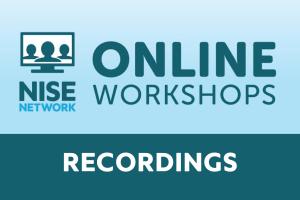 Recorded NISE Network online workshops
View the recordings and resources from past NISE Net online workshops:
Looking for an easy way to discover resources on the nisenet.org website?
Check out our "Browse by Themes and Topics," featuring curated collections of hands-on activities and resources by themes and STEM topics: nisenet.org/browse-topic
---
COMMUNITY RESOURCES AND ANNOUNCEMENTS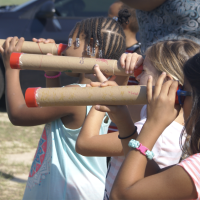 Call for Proposals - NASA Teams Engaging Affiliated Museums and Informal Institutions (TEAM II)
Eligible proposers include U.S. nonprofit science museums, planetariums, youth-serving organizations and libraries. Full proposals due September 12, 2023 (Full Awards).
Learn more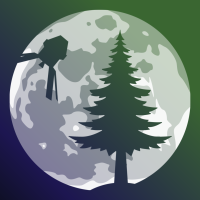 Globe Observer NASA Moon Trees Quest
Participate in this citizen science opportunity from June 21 to September 21, 2023. Take tree height observations of the five tree species whose seeds were included aboard the Apollo 14 spacecraft using the GLOBE Observer app's Trees tool. Trees and climate are intricately linked. Trees cool and moisten our air, fill it with oxygen, store carbon, create shade and habitats for other creatures, anchor the soil and slow the movement of water, and provide food, fuel, and building materials for human activities.
Learn more

Culturally Inclusive
Planetary Engagement Workshops
Informal educators are invited to apply to attend an in-person workshop focused on engaging Black and Latinx audiences in planetary science. Stipends up to $300 are available. Upcoming locations in 2023: Miami, FL; New York NY; and Puerto Rico.
Learn more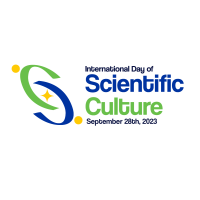 International Day of Scientific Culture (IDSC)
This annual event on September 28th aims to highlight the importance of scientific culture in today's world; and celebrate activities and institutions that provide spaces for people to make science a relevant part of their lives.
Learn more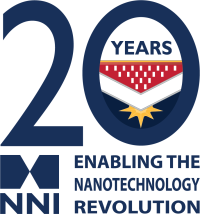 Twenty Years of Nanotechnology! Opportunity to engage your community with NanoDays activities
This year the National Nanotechnology Initiative (NNI) community will celebrate the 20th anniversary of the 21st Century Nanotechnology Research and Development Act, which authorized the creation and funding of the NNI. This is a great opportunity to engage your local community with NanoDays activities!
Learn more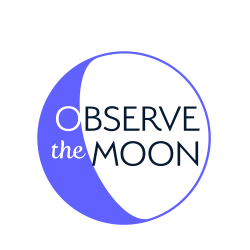 International Observe the Moon Night
On October 21, 2023 everyone on Earth is invited to learn about lunar science and exploration, take part in celestial observations, and honor cultural and personal connections to the Moon. 
Learn more
NISE Network Moon resources
Science Near Me
Science Near Me is a searchable directory, individuals and families can connect with incredible opportunities to explore, learn, and contribute to the world of science from anywhere. Interested in sharing your events and opportunities with the public? 
Learn more
---
---
SCIENCE IN THE NEWS
---
CHEMISTRY & GENETICS NEWS
The artificial sweetener sucralose, which is sold under the brand name Splenda, could be metabolized in the gut to form a compound that damages DNA, in vivo studies have revealed. The harmful chemical sucralose-6-acetate was found to be formed during digestion.
NISE Network resources: 
• Explore Science: Let's Do Chemistry Kit
---
SYNTHETIC BIOLOGY NEWS
Deadly mushroom poison might now have an antidote with help from CRISPR. The gene-editing technique might have finally cracked the mystery of how death cap mushrooms kill.
NISE Network resources: 
• Building with Biology activities
---
SPACE NEWS
NASA's year-long Mars simulation will be a test of mental mettle. Four people will cohabitate in a small prototype Martian dwelling, mimicking the isolation and stresses of life on the Red Planet. NASA hopes that lessons from this unique social experiment could help the space agency learn how to make the crew comfortable and help them get along with each other, or deal with loneliness or homesickness.
NISE Network resources: 
• Build a Human Habitat on Mars exhibit
• Voyage through the Solar System: Build a Moon Base Camp
---
NEUROSCIENCE & NANOTECHNOLOGY NEWS
A young scientist is developing nanoscale sized machines that she hopes may one day help treat Alzheimer's disease, Parkinson's disease and other neurological diseases.
NISE Network resources: 
• Brain and Neuroscience resources
• Size, Scale, & Measurement resources
---
RADIO WAVES &
SPACE NEWS
After 15 years of observing stars called pulsars throughout our galaxy, the NANOGrav collaboration has "heard" gravitational waves rippling through our universe. Much of this gravitational wave background is probably caused by pairs of supermassive black holes as they spiral toward collision. 
NISE Network resources: 
• Electromagnetic spectrum resources
---
CLIMATE CHANGE NEWS
Without climate change, would these extreme weather events have happened? "You can't answer this with yes or no," tells Friederike Otto, climate scientist and co-lead of the World Weather Attribution initiative. Otto and other scientists are using a scientific technique to transform our understanding of how this dynamic plays out. And, more often than not, they are finding the clear fingerprints of climate change on extreme weather events.
NISE Network resources: 
---
CLIMATE & SUSTAINABILITY NEWS
As heat waves intensify, cities are trying to cool down by painting their streets with a reflective coating to bounce away heat from the sun.
NISE Network resources: 
---
STEM THROUGHOUT THE YEAR
Discover activity ideas for incorporating current science, engineering, and technology content into events, special programming, holidays, and seasonal activities by visiting: nisenet.org/seasons
August
September
October
Metric Day (October 10)

Indigenous Peoples' Day (Second Monday in October) - celebrate people in STEM

Solar Eclipse (October 14)

National Chemistry Week (October 15-21) and Mole Day (October 23)

Halloween (October 31)
---
NATIONAL MEETINGS AND CONFERENCES​​​