AUGUST 2022     
---
NETWORK NEWS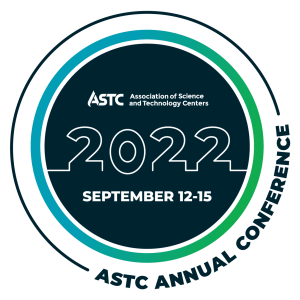 NISE Network Events at the ASTC Conference
If you are attending the ASTC Conference September 11-15th, we hope to connect with you in person in Pittsburgh!
Please join us for:
Networking Happy Hour,
Sunday, September 11, 7pm 
NISE Network Partner Breakfast,
Thursday, September 15, 7:30am-9am

And many sessions and posters
See all the details and a list of NISE Network project-related sessions and posters at nisenet.org/ASTC2022
Please check back as rooms and times are updated.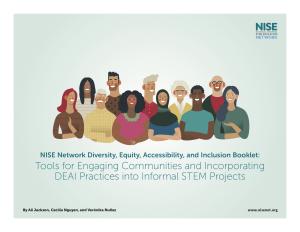 New DEAI Tools Booklet Now Available
As the NISE Network continues to move forward in our efforts to inspire and support a lifetime of STEM engagement, we seek to ensure that our work embodies the principles of Diversity, Equity, Accessibility, and Inclusion (DEAI). The new booklet focuses on tools for engaging communities and incorporating DEAI practices into informal STEM projects. The tools, practices, and project examples are designed to support NISE Network partner efforts in making their experiences more relevant and inclusive in order to promote a more equitable STEM future in our local communities.
Learn more nisenet.org/DEAI-tools  
---
UPCOMING EVENTS
Online Workshops
The NISE Network hosts free online workshops as professional development opportunities for our partners to share with and learn from each other. Online workshops take place on select Tuesdays at 2pm-3pm Eastern. View upcoming online workshops at nisenet.org/events
• Tuesday, October 25, 2022, 2-3pm Eastern
Kick-Start Your Planning for 2023 and 2024 Solar Eclipse Events
The 2023 Annular Solar Eclipse (October 14, 2023) and the 2024 Total Solar Eclipse (April 8, 2024) are right around the corner! During both events, all of North America will have at least a partial solar eclipse. Join this online workshop to learn more about the science of solar eclipses and the many resources available to engage your audiences in these exciting celebrations.  
Learn more and register
---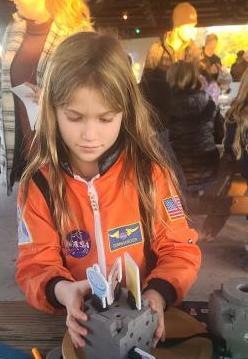 PARTNER HIGHLIGHTS
"Under the Stars" with the Science of Webb and the Lykens Valley Children's Museum in Pennsylvania
Lykens Valley Children's Museum (LVCM) in Elizabethville, Pennsylvania has been "spaced out" for almost a year. It all started when the museum was selected to be one of the 500 official NASA host sites for James Webb Space Telescope (Webb) events. Their celebration of Webb started in November 2021 and continues throughout 2022 with a series of stargazing events focused on celebrating Webb and exciting audiences about new discoveries to come.  
Read more
---
FEATURED ON THE WEBSITE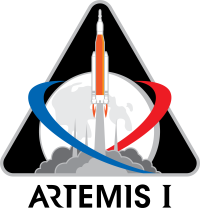 NASA's Artemis I is scheduled to launch on August 29, 2022, engage your audiences with NISE Network 
Moon and Artemis resources
NASA's DART (Double Asteroid Redirection Test) mission is scheduled for September 2022. The mission will be impacting an asteroid to adjust its speed and path. DART is a test and the target asteroid is NOT a threat to Earth. Explore resources about 
Asteroids, Comets, Meteors, and Meteorites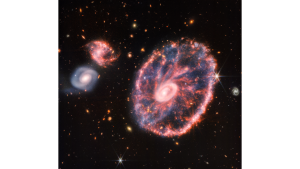 James Webb Space Telescope new images are stunning, learn more about ways to engage your audiences with Webb Space Telescope resources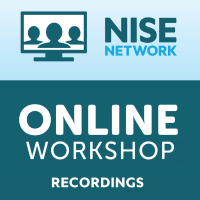 Recorded NISE Network online workshops
View the recordings and resources from recent NISE Net online workshops:
Webb Space Telescope First Images - How to Engage Audiences with New Discoveries (recorded 8/2/22) 

 
View the recording
Tools for Engaging Communities and Incorporating Diversity, Equity, Access, and Inclusion Practices (recorded 7/19/22) 
View the recording
Looking for an easy way to discover resources on the nisenet.org website?
Check out our "Browse by Themes and Topics," featuring curated collections of hands-on activities and resources by themes and STEM topics: nisenet.org/browse-topic
---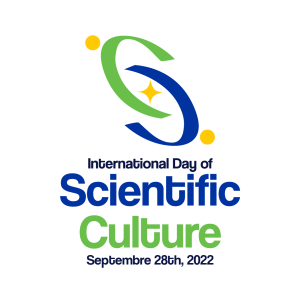 COMMUNITY RESOURCES AND ANNOUNCEMENTS
International Day of Scientific Culture (IDSC)
Many institutions around the world are enthusiastically organizing their respective activities to celebrate the IDSC on September 28th.
Learn more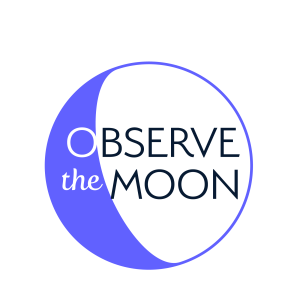 International Observe the Moon Night (October 1)
Observe the Moon Night is an annual worldwide public engagement program that encourages observation, appreciation, and understanding of our Moon and its connection to planetary science and exploration. Sign up to host an October 1, 2022 event. Explore Moon resources.
NASA Funding Opportunity
NASA Teams Engaging Affiliated Museums and Informal Institutions (TEAM II) is now accepting proposals for the new Community Anchor Awards for TEAM II (ANCHR), designed to support institutions in strengthening themselves as a local NASA STEM informal education community resource. Proposals due October 18, 2022. Learn more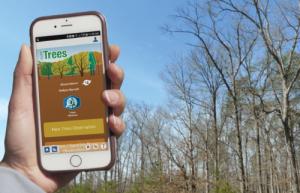 NASA GLOBE Observer Challenge:  
Land Cover in a Changing Climate
You are invited to participate in a data collection challenge July 26 - August 26 to take photos of the landscape around you using the GLOBE Observer App Land Cover tool. 
Learn more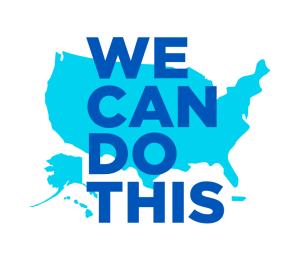 COVID-19 Coronavirus and Vaccine Resources 
NISE Network continues to compile resources as the situation continues to evolve:
---
---
SCIENCE IN THE NEWS
---
SPACE NEWS
Mars Curiosity rover
has been on Mars for ten years! The rover has been exploring the planet to see if Mars would have ever been able to support life. 
Read more
NISE Network resources: 

• Mars resources and hands-on activities
---
SYNTHETIC BIOLOGY NEWS
Living robots known as xenobots can self-replicate. Researchers hope that one day these tiny living robots grown in a lab could be programmed to perform useful functions such as finding cancer cells in the human body or trapping harmful microplastics in the ocean. 
Read more
NISE Network resources: 
• Building with Biology activities
• Is That Robot Real book and graphics
---
SUSTAINABILITY NEWS
Chemists harness the power of the sun to upcycle plastic waste. The climate-friendly process uses light, oxygen, and an iron-based catalyst to convert polystyrene into benzoic acid.
Read more
NISE Network resources: 
---
ENGINEERING NEWS
Rice University mechanical engineers have repurposed deceased spiders as mechanical grippers that can blend into natural environments while picking up objects that outweigh them. The dead spiders may be able to perform repetitive tasks at small scales.
Read more
NISE Network resources: 
• Size, Scale, & Measurement resources
---
NANOTECHNOLOGY NEWS
The CDC has approved the new COVID-19 Novavax vaccine which injects copies of the spike protein that have been grown in a lab and packaged into nanoparticles.
Read more
NISE Network resources: 
---
---
STEM THROUGHOUT THE YEAR
Discover activity ideas for incorporating current science, engineering, and technology content into events, special programming, holidays, and seasonal activities by visiting: nisenet.org/seasons
AUGUST
Summer Reading 

Sun and Sand

Summer Camp

Perseid Meteor Shower (peak is August 12-13, 2022)

National Immunization Awareness Month (August)

National Sand Castle Day (first Saturday of August)

National Aviation Day (August 19)

World Mosquito Day (August 20)

Frankenstein Day (August 30)

Mary Wollstonecraft Shelley was born on August 30, 1797; she wrote the novel Frankenstein in 1816, and published it in 1818. 

Frankenstein200 kit of activities
SEPTEMBER
---
---
NATIONAL MEETINGS AND CONFERENCES​​​