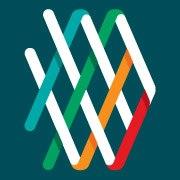 NISE Network Happy Hour at the American Alliance for Museums Annual Meeting and Museum Expo
The Nanoscale Informal Science Education Network (NISE Net) invites partners to gather informally for happy hour. Both old and new partners welcome!  No need to RSVP, just stop by.
Location:
Time:
Monday, May 20th from 5:00pm-6:30pm
Questions:
Sessions:
Making Evaluation Practices Work in Real-Time: Reports from the Field
Wednesday, May 22, 8:45am-10am
Bequette, Marjorie/Science Museum of Minnesota
Cohn, Sarah/Science Museum of Minnesota
This session will offer a glimpse of how some projects and organizations are integrating evaluative thinking and practices into their daily work and product development processes. We will focus on sharing different ways of facilitating learning and evaluation capacity building, with an emphasis on sharing the products of those labors.
Evaluation as Learning
Sunday, May 19, 2:00PM- 3:15PM
Korn, Randi/Randi Korn & Associates
Linett, Peter/Slover Linett Strategies, Inc.
Ostman, Rae/Royal Ontario Museum
Reich, Christine/Museum of Science
We'll offer new ways to think about evaluation and incorporate it into the work of your museum. We'll share stories of how "evaluative thinking" can help spark new ideas, build bridges between departments, guide organizational change and bring audiences into a closer, more collaborative relationship with the museum.
More information about the meeting: