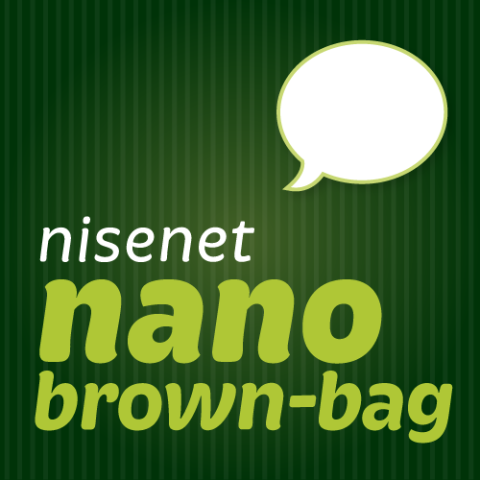 The NISE Net runs a series of online brown-bag conversations focused on helping partners share their work and learn from others in the Network. The aim of the online brown-bag conversations is to increase the number of professional development opportunities available to our partners, create more channels for Network partners to learn from each other directly, and create ways for partners to follow-up on ideas or efforts that emerge at in-person meetings.
Exhibit Small Talk - Tips for Hosting the Nano Mini-Exhibition: Staff Training
Thursday, July 24th
2pm - 3pm ET / 11am - 12pm PT
Presenters
Christina Akers, Science Museum of Minnesota
Bethany Thomas, Children's Discovery Museum
Margaret Hennessey Springe, Kansas Children's Discovery Center
Kathy Fournier, McWane Science Center
In this first in a series of brown bags about the Nano mini-exhibition, we take a look at different approaches to training staff and volunteers to work with the Nano mini-exhibition. We will review the NISE Network resources available to assist you as you begin and will also hear from partners about their experience preparing staff for ongoing work with the exhibit. Whether you are preparing to host Nano, currently have the piece on your floor, or are just looking for some great new tips for staff training – we will be providing valuable examples to aid in your work. Finally, we'll also be answering your questions and taking suggestions on Nano mini-exhibition topics for future brown bag conversations.
It's TGIF Nano – Training Great Interpreters For Nano!
Resources