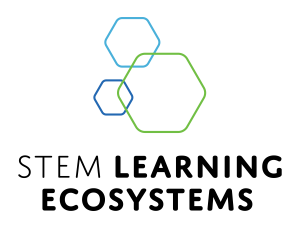 Project description
STEM learning ecosystems unite people, groups, and resources to create science, technology, engineering, and math (STEM) engagement and education experiences for all people throughout their lifetimes. By developing mutually beneficial partnerships, leveraging complementary expertise and resources, implementing best practices, and creating pathways among learning opportunities, learning ecosystems can support individual learning and community priorities. In partnership with NASA's Science Activation community, STEM Learning Ecosystems is investigating the principles and practices that can help these intentional community-wide partnerships center equity and broaden participation in STEM.
---
Opportunities for NISE Network partners
In 2024, the project will offer professional development resources to NISE Network partner organizations.
---
Project partners
The project is led by Arizona State University in partnership with NASA Science Mission Directorate's Science Activation program and NISE Network. Additional project partners include​​​​​ Arctic and Earth SIGNs led by the University of Alaska Fairbanks, Rural Activation and Innovation Network (RAIN) led by the Arizona Science Center, Smoky Mountains STEM Collaborative led by Southwestern Community College, and the Museum of Science in Boston.
---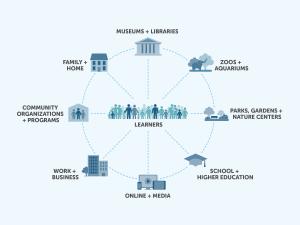 Learn more about STEM Ecosystems
---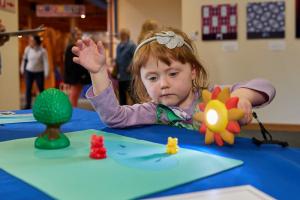 Early Learner Earth & Space activities
Activities being used by Rural Activation and Innovation Network (RAIN) in Arizona
https://www.nisenet.org/early-learner-earth-space
---
Acknowledgement
This material is based upon work supported by NASA under cooperative agreement award number 80NSSC21M0007. Any opinions, findings, and conclusions or recommendations expressed in this material are those of the author(s) and do not necessarily reflect the view of the National Aeronautics and Space Administration (NASA).