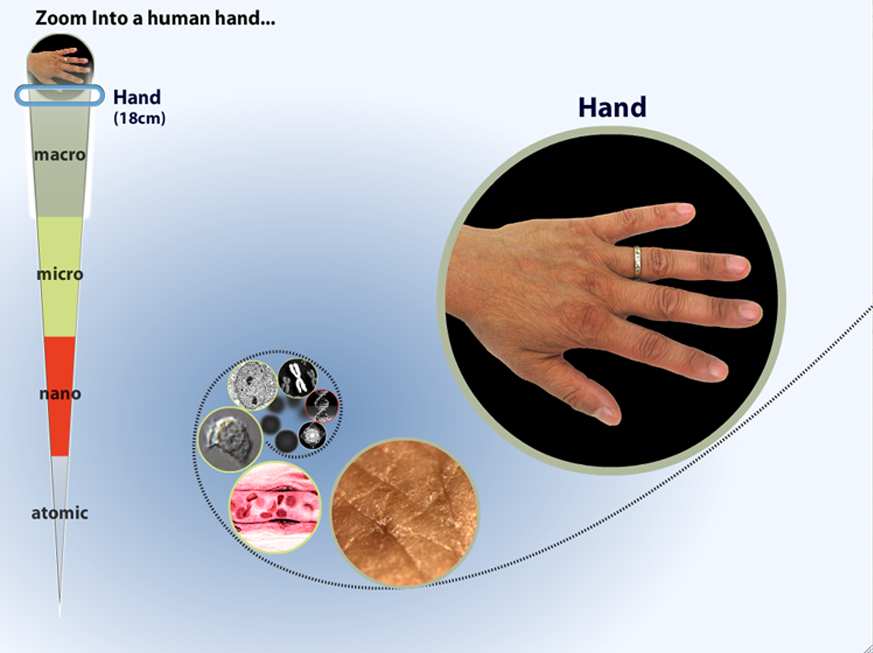 The Viz Lab was a NISE Network project from 2005-2009.
The nanoscale world is so small that we can't directly see or experience it. At one hundred thousand times smaller than the width of a human hair, nanoscale particles are governed by unfamiliar physical forces. How do we visualize this world and the forces that dominate it? The Visualization Laboratory, based at the Exploratorium, was exploring this question through research and development of different types of visualizations. Our goal was to create and study effective and innovative visualization techniques for understanding and experiencing the nanoscale.
Available in the Catalog
Scale Ladder Diagrams, Books, Posters and Zooms
Illustration Wins NSF/Science Magazine Award
The NISE NetworkZoom into the Human Bloodstream has won the 2008 Science and Engineering Visualization Challenge from NSF and Science magazine! This artwork is one of three illustrations showing how familiar objects are made of atoms. Learn more and download the images.