Partner Highlights
March 6, 2016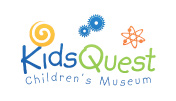 Getting ready for the summer of 2015, KidsQuest Children's Museum in Bellevue, Washington was looking for more ways to increase community access to our education programs. After a decade of serving our community, we know that Bellevue families like to be outside in the summer, so we looked to parks! Thanks to a mini-grant from NISE Network we were able to send our educators to different parks in the community with free hands-on nano science activities for families in the community.
January 4, 2016
Nanoscience and technology were found in an unlikely location when Port Discovery Children's Museum partnered with The James and Anne Robinson Nature Center in Columbia, Maryland.  Part of Port Discovery's mission states that we "extend our impact by taking our programs community and state wide".  Museum on the Move, the museum's newest outreach initiative, does just that. The Robinson Nature Center was chosen as the pilot location because of their existing relationship with the museum and unique venue.  The Nano mini-exhibition has been displayed at countless science centers and children's museums, but never a nature center.  Port Discovery and Robinson were excited to bring a unique topic to the nature center. 
November 25, 2015
An annual Halloween festival for children received an infusion of Nano when an AmeriCorps VISTA member based at Montana State University brought NanoDays activities to the university's Family & Graduate Housing. Families from around the world live in MSU's Family Housing complex, where children range from newborn to 18 and who hail from all backgrounds: single-parent families, low-income families, military families, etc. Many countries are also represented, including Turkey, Saudi Arabia, Iraq, India, China, Japan, Nepal, Lebanon and Brazil as well as families from around Montana and the U.S.
November 5, 2015
The Adventure Science Center, located in Nashville, Tennessee, is a premier attraction and learning center for visitors throughout Middle Tennessee and lives its mission to "ignite curiosity and inspire the lifelong discovery of science!" Learning does not solely take place inside the science center's walls, it extends well beyond them and in many different forms. As a 2015 NISE Net Mini-Grant recipient, Adventure Science Center was able to leverage an established relationship with a local community organization, Conexión Américas, whose mission is to assist Latino families through programs that focus on social, economic and civic integration.
October 5, 2015

The Oregon Museum of Science and Industry (OMSI) has a history of fruitful collaboration with one of the most focused and dedicated local community organizations providing support to Latina girls and women in the state of Oregon: Adelante Mujeres. Adelante Mujeres, through the Chicas Youth Development Program (one of their many programs), helps participants to develop their potential as community leaders, adopt a healthy lifestyle, develop their cultural identity, and achieve academic success in their education, from school to their enrollment in college. Over the past few years, OMSI and Chicas Youth Development Program have collaborated in various ways, including OMSI's participation during their STEM summer camp week.
August 11, 2015
During the summer months, youth often have more free time on their hands, and many families find themselves seeking ways to keep their children safe and engaged when not in school. Youth-serving and community-based organizations such as the Boys & Girls Clubs of America, Scouts, YMCA, and public libraries provide countless benefits and opportunities to the youth they serve year-round. At the intersection of youth-serving and community-based organizations seeking to provide high-quality STEM learning experiences to their audiences and for science museums seeking to reach underserved audiences not currently engaged in nanoscale science, engineering, and technology, there presents a unique and rich partnership opportunity for local community organizations and science museums.
May 1, 2015
In her position as Program Director for Education and Outreach at Penn State University's Center for Nanoscale Science, Kristin Dreyer's initiatives reach a wide range of audiences. For NanoDays 2015, she planned three different events targeting children and families (through a festival-style NanoDays at a local museum), research colleagues (through a weekly café), and grade 6-12 teachers (through a teacher workshop). Working to leverage the intersection of these events, Kristin recruited graduate student volunteers who could commit to participating in all three events to achieve "bigger picture" broader impact goals.